ON PACE FOR OVER 300 IN 2023
Thanks to all our volunteers for their great work in 2022. New York Operation LifeSaver Volunteers directly reached over 8,000 people in 2022. We're on pace to exceed 300 presentations and reach about 20,000 people in 2023.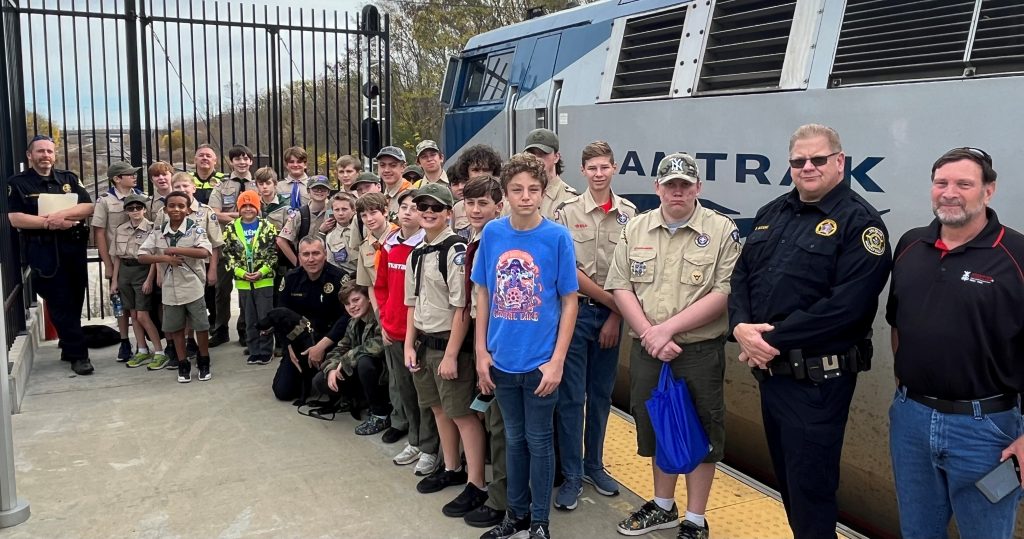 We're encouraged by the number of school presentations we've done this year. Our new Railroad Investigation and Safety Course has been taught throughout the state to law enforcement officials and with the new module for firefighters rolling out this fall we expect great things for RISC in 2024
These pictures are from the recent Scout Merit Badge course (above) and the RISC courses taught by CSX Officer Michael Johnson and others in western New York.